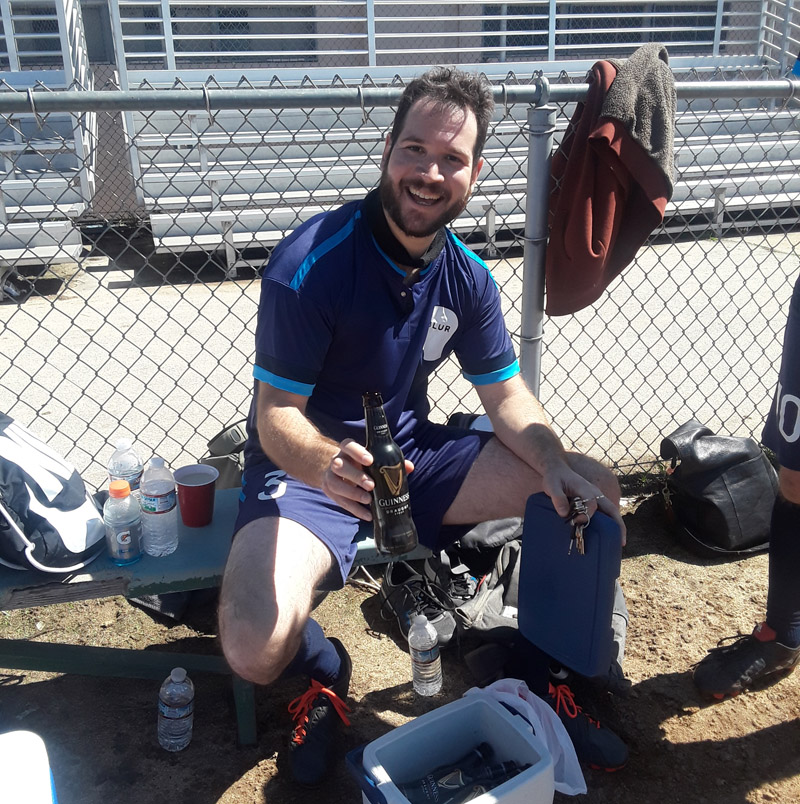 Blur's soccer team did... pretty darn good!
The LA post-production game is competitive. Fútball that is.
This weekend Blur's team competed in a highly unofficial tournament against Framestore, The Mill and MPC. We lost in the final game to The Mill.
But we need to do a thorough review, because evidence has come to light indicating some of our team members were using performance-diminishing substances, including a certain Irish dry stout pictured here in Justin's hand. Should this disqualify The Mill?